Ladies, aren't we tired of regular old porn sites?
Sure, they might be fun for a while. Given the right circumstances, I love watching a clip or two on Pornhub or xHamster. I get curious and I like to see what's out there on popular porn channels.
But they don't usually draw me in. While standard porn is fine, it is also only fine, if you know what I mean.
For me to get properly aroused, I need something more. I need more than just up-close shots of penetration and a busty blonde moaning for twenty minutes straight. That is all nice and dandy for my boyfriend (and most other men I've met), but to me, there's always something missing.
What I like to delve into instead – what ticks all of my boxes when it comes to explicit content – is female-friendly porn.
What Makes Porn Female-Friendly?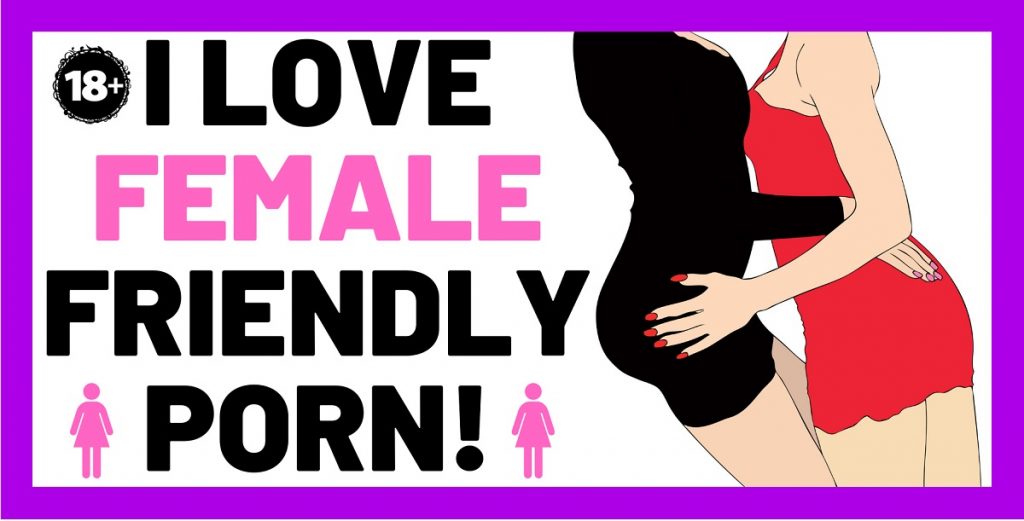 Porn made for women is not just about the act of sex. Yes, there is a sex act happening, whether it is a blowjob, a handjob, fingering and/or penetration of any kind, but that is only one element of what women love to see in porn.
Aside from sex, we also need emotion. I get hot all over when I see that the people on screen are into each other, smiling, kissing, making eye contact, being so obviously relaxed and willing to please each other. I like a certain dose of authenticity and intimacy in my porn, where I can connect to the people I'm watching and feel like I'm part of their love (or sex) story.
It may sound cheesy, yes, but it's what most women respond to.
This is also why most female-friendly porn is made by women, as you'll see in the sources for this type of porn I listed below.
The Best List Of Porn Sites For Women You'll Find
I price checked for all the best prices, free trials for all the sites that have links and it was last updated on the : 09/08/2022
Without dragging this out too much, let's dive headfirst into all the sites that will provide you with the best female-friendly porn out there. Some of these are quite popular while you might not have heard about some others. Regardless, make sure to try them all before you decide whether or not a site works for you!
Erika Lust isn't just a random site name. Rather, this is a whole person! Erika is a film director who is devoted to showcasing a different side of porn. She is all about passion, intimacy, love, as well as the aesthetic – all things that we girls can't get enough of when we think of sex.
On Erika Lust, you can watch sexy short films made by Erika herself and her guest directors. You can get to know more about her, as well as read the website's blog, which is full of useful (and hot) information. My favorite is the How To Give A Really Good Hand Job post. Sexy and helpful! If you're hungry for porn for women, you can't miss out on Erika Lust.
Here's some of the other projects Erika Lust is working on, all of which are amazing:
You should definitely take some time and check these sites out.
AltPorn4U makes an effort, much like Erika Lust, to transform porn into erotic indie movies that still have all the explicitness but are also loaded with emotion. I have to say that they are largely successful in this. On AltPorn4U, you can enjoy videos and pics as well as get to know their models and creators.
The downside to AltPorn4U is that it doesn't have much free content. You either have to subscribe to get to the core of the site or you can choose to buy each video separately without a subscription. Under the Free Stuff section, however, you should be able to find some good action that is right up your alley. (My recommendation: Carel and Ria's 'How to make Arepas'! Spicy hot!)
Next to Erika Lust, Frolic Me is another one of my absolute favorite erotica sites. Before I get into why I have to emphasize that the site isn't free. It requires you to sign up for a monthly subscription, though the cost for this is only a handful of dollars, nothing that should take too much away from your budget. All of the content you get for that is more than worth it, trust me.
On Frolic Me, you get erotic movies starring heterosexual couples, gay couples, solo men and women who pleasure themselves, as well as threesomes! These movies are accompanied by erotic stories and a gallery of tastefully shot erotic pictures, so if you like one piece of content, you can enjoy more from that same scene in just a few clicks.
The brain master behind Sssh.com is Angie Rowntree, who is determined to create porn that is female-led and female-focused. On this site, you will find erotic movies, audio recordings, written stories, and even VR scenes! The site promotes itself as Uninhibited, Unapologetic and Unabashed.
Yes, as with most other sites on this list, you have to sign up for a membership to view its content. However, Sssh.com is all about fantasy storylines that its members want to see, inspired by their desires and imagination, so the perks of becoming a Sssh member is that you might be directly involved in creating the type of porn you like to watch!
While it may look a bit childish and too colorful at first glance, Ersties is actually one of the best sources for female-driven amateur porn on the web. The girls you will see here are 100% real and the videos – and pictures – are their most intimate moments shot on camera just for you.
Ersties offers you regular updates, an archive of content spanning back 11 years, girl on girl action, as well as hetero sex with real couples and masturbation videos. Everything you see is shot in HD and made by girls for girls, so you know this is where you want to be if you're looking for that focus on the female experience.
This website has a similar concept to the other ones. It is a porn company run by women with the goal of depicting women how they really are in sex, 'subjects of pleasure, not objects of conquest,' as the site itself says. It is filled with porn videos, erotic writing, articles on sexual health, and even a sex shop for toys.
While I applaud the female aspect of this site, I have to say that their videos don't come off as too real for me. Yes, they are shot by a porn studio so I can't expect much, but the only thing that makes these videos 'for women' is the fact that they're shot in a romantic setting with dim lighting. Everything else is mostly the same as on other porn sites.
Joy Bear Pictures is a British adult film studio that is proud of being British but also very naughty at the same time. Things I like about this site are that their actors seem like real, authentic people despite being actors, and also the overall aesthetic of their videos. Their editing makes the entire experience feel genuine and like you're a fly on the wall of actual people having sex.
Things I don't like about Joy Bear is that none of the content is free. Not only that, but the site also prompts you to sign up every chance it gets. You can't even browse through the previews in peace from all the pop-up ads and offers for a membership. I wish they would provide at least some free short films to entice new members to make an account.
The first thing I fell in love with on Lustery was the playful, fun design of their website. I love it when porn sites don't take porn too seriously, and the emphasis on emotion, passion, and authenticity on Lustery is tangible. Here is a site where real couples shoot real sex scenes and upload them for you to have fun.
Lustery is so much more than a porn site. It is a community of people who love emotional amateur sex, a community that you are more than welcome to join. You can talk about relationships, ask for advice on sex and romance and anything in between as you get to know all the gorgeous couples that create regular content on this site.
The Best Story Erotica For Women
Aside from porn sites with content made by women and/or specifically for women, this review wouldn't be complete without including my favorite sites for erotic literature. Unlike men, we girls love a good story that includes all of our favorite kinks, with plenty of emotion piled on for good measure.
Here are some erotic literature sites that will spark your imagination and make you squeeze your thighs in pleasure.
Bitchtopia.com
One of my favorite sources of porn erotica, Bitchtopia is a blog run by someone who identifies as Jess. She is the main writer on the blog, though sometimes her friends recount their sexual experiences as well, completely anonymously. All of what you read here is supposedly 100% based on true events.
I don't need my erotica to be real for me to enjoy it, so I don't mind even if the stories on Bitchtopia are a product of someone's imagination. They are incredibly hot and well-written, and I love the balanced combination of emotion and sex in all of them. They can also get pretty kinky, which makes them right up my alley.
I've written about Literotica before as a great source of sexy stories you can enjoy. The site itself is quite old and it has an extensive archive. It's not much to look at, design-wise, but you're not there to admire its UI, anyway. What matters is that Literotica is filled with great writers.
The stories here are divided by categories, dozens of them. They include Anal, Erotic Horror, Lesbian Sex, NonConsent/Reluctance, Sci-Fi & Fantasy, and so much more. There is even a collection of audio stories you can listen to if you're not in a position to read. Literotica goes out of its way to help you get your erotic literature fix.
ASSTR is an acronym for Alt Sex Stories Text Repository. With a bit of a mouthful for its title, this site is home to over one thousand authors, more than ten thousand stories, and it also serves as a mirror site to Nifty, another literature erotica hub. ASSTR is a great alternative to Literotica if you ever wish for a new source of porn writing.
However, ASSTR is a bit complicated to use. Some areas of the site aren't accessible, most notably any top lists or rankings, which makes it difficult to get to the best stories right away. There is also an FTP part of the site where you can search for the stories more directly. The entire archive could do with an update, though that probably won't happen for a while yet.
MyErotica.com
MyErotica.com is not focused only on women but also on men who like to read erotic literature. It has a talented group of writers under its belt who come up with the most engaging stories for you to sift through. Designed in blog form, My Erotica makes it easy for you to find what you need.
Their stories are sorted into the following categories: Sexual Exploration, Refined Erotica, LGBTQ, Short Story, Podcasts, and Sexuality. Yes, there are also podcasts you can listen to here whenever you're not in the mood for reading. While these stories may not be completely true, they're great fun nonetheless.
Reddit
We all know that Reddit is your number one source for porn communities of any kind. Whether you're into swinging, hotwifing, cuckolding, BDSM, or any other kinkier thing, you'll find like-minded people on Reddit. The same is true for erotic literature.
However, while you're scouring the platform for subreddits filled with quality storytelling, keep in mind that 'quality' is a very loose term here. While some stories may be hot, the writing styles leave a lot to be desired. I'd use Reddit for erotic literature only as my last resort.
If you want some sexy Reddits then check out this list of gonewild Reddits I created, it's extremely hot.
My Favorite Female Friendly Porn Sites From Above
While most of these sites have good features, I don't use all of them all the time.
When it comes to porn for women, I love Erika Lust and her site xconfessions, as well as Frolic Me. If I'm looking for great erotic stories, I tend to go for Bitchtopia, Literotica, and My Erotica. I find that the content on these sites is the best, especially compared to the cost on the sites where a membership is required.
Of course, this is just what works for me. I hope that you will have fun exploring the sites I laid out here and perhaps even discover some of your own along the way. Don't stop searching until you've found just the right type of porn for yourself! Trust me, the journey will be worth it.
My Experience With Watching Porn

I don't want you to think that I hate regular porn. I don't. When I was young and wanted to learn more about sex and what porn really was, I spent a lot of time watching mainstream porn channels. The clips even gave me ideas on what kinks are out there, what I could potentially try, and what toys would make me feel good.
However, with time, I got bored of the same overdone scenes. A hot girl, a hot guy, acrobatic sex, obviously fake reactions… It stopped being interesting to me. As I said in my introduction, I needed more.
That's when I started searching for other types of porn. Intimate porn, porn with feelings, erotica, porn that made me invested in the people on screen.
At first, I didn't find much of that content. But as the years went on and porn for women became more and more popular, that's when I started really getting into it.
I still watch regular porn from time to time. But I much prefer the content made by other women, as it's so much easier for me to get turned on by it.
Types Of Porn That I Love: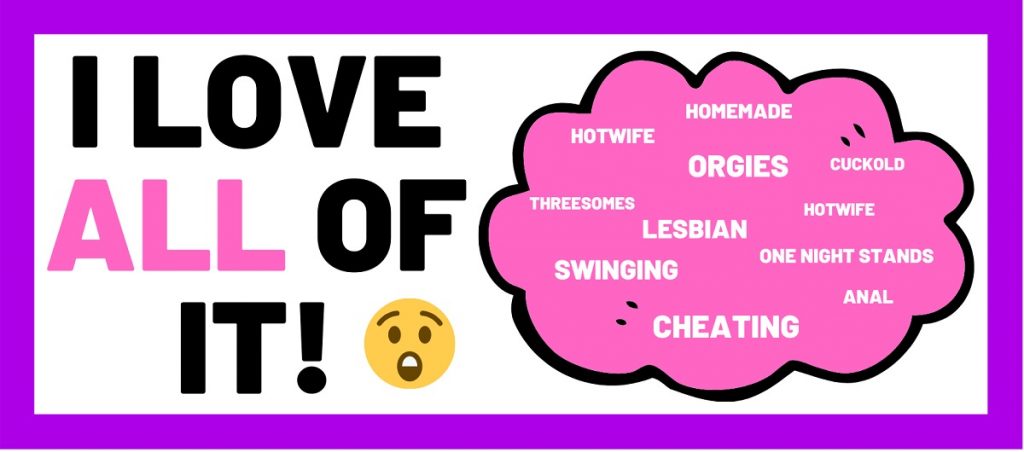 I love all types of porn, threesomes, lesbian, intimate and romantic, I prefer porn without bad scripts and that's why I love Frolic Me and Erika Lust, but I also love to read erotica and spend a large amount of time getting off to different stories.
I don't pay attention to whether the stories are real or not. I like real porn, real encounters from real people, but I also like the stories that are completely based on fantasy. I don't need the events in the story to have actually happened for me to get off on them.
The only thing I'm looking for is a good read and to be honest great writing gets me hot within minutes.
I'm A Member Of So Many Different Porn Sites, some soft and some hardcore (I Love Them)
Most – if not all – of the sites I introduced in this review are vanilla sites. The sex in them is tame, usually romantic and slow, a reflection of love supposedly (or genuinely) shared between the couples on screen.
However, that is not to say that I don't like the occasional kinkfest. If you're a regular reader of this blog, you know that my boyfriend and I are into some unusual stuff. We have an open and honest relationship where we don't mind getting a little rough, a little weird, and don't mind including other people in our sexual adventures.
I love this in my porn, as well. So while I consume a lot of vanilla content, you can also expect some hardcore stories on the sites I mentioned, especially the erotic literature ones. If you like to partake in more extreme sex situations, know that there are female-friendly porn sites for you as well.
My Boyfriend Even Enjoys These Female-Friendly Sites
Female-friendly porn is not just for women! Yes, I know how that sounds, but I have to say that my guy also enjoys the sites I visit. They're not his primary source of porn, but we've watched many clips together and it has gotten us all excited to play with each other.
We might have also shot a video or two for our private collection. I've had a lot of fun editing these to look like the atmospheric erotic videos I see on Erika Lust and similar sites.
Just because a certain type of porn is made for women doesn't mean that men can never look at it. Include your boyfriend or husband or male sex partner in what you like watching and reading! Chances are, it'll lead to some inventive and orgasmic experiences down the road.
The Only Issue I Have
The main issue I have with most of these sites – most porn video sites, at least – is the one you've undoubtedly noticed as well: porn for women is rarely ever free. What free content there is meager compared to what you can get if you either subscribe to a membership or make a one-time payment for specific content.
There are some excellent videos on Pornhub and xHamster, but it takes a long time and a lot of effort to get to them. If you want to get to the good, high-quality stuff right away, you need to shell out the cash, which is annoying and wrong on so many levels.
My Favorite Female Porn Categories For Inspiration
As in any type of porn, female-friendly porn also has categories to it. There are some that I visit and love the most, and I'll list them here. Maybe they'll inspire you to check them out or add them to your own kink list in the future. Enjoy!
Romance: Who doesn't love a layer of romance and heart wrenching emotion in their porn?
Rough: When the girl is manhandled (with or without her consent) is when I get unusually horny.
Bondage: BDSM is something I like to practice in real life too, and so I love seeing it in female porn.
Impregnation: While I'm not interested in becoming a mother any time soon, impregnation, whether intentional or not, seems to be one of my favorite porn kinks.
Threesomes (MFM & FMF): Two guys on one girl? Two girls playing with one dick? Sign me up!
Lesbian: Rarely are pussy eating scenes as intimate or as juicy as in lesbian female-friendly porn.
Cheating/Affairs: I would be heartbroken if my boyfriend cheated on me, but I can't help but love the drama that this adds to female porn.
Orgy: A room full of people who are naked and shamelessly loving each other? A kinky dream come true.
Massage: I can't even count how many times I've watched a sensual massage evolve into fingering and it's still one of my favorite porn tropes to date.
Have I Forgotten Your Favorite Site?
I'm always looking for new sites to check out. If you have a female-friendly porn site that I missed, please drop it down in the comments so I can take a look at it. Looking forward to hearing from you!