You've watched a lot of porn, right? After all, you're here, on a blog dedicated to all things sex and porn, so I'm going to assume you've had your fair share of adult videos.
Do you have a favorite category? A favorite tag?
I've been watching porn for years and my tastes have been changing from when I first started, going from one niche to the next.
I used to like videos with blonde girls exclusively. Didn't care what was going on, whether it was a threesome, girl on girl or just regular action; I just needed at least one of the girls to be blonde. No idea what that was about.
Then I was really into BDSM and rough sex for a while, the grittier the better. Then I branched out further, into 3D monster porn and porn games and all sorts of weird stuff that I'm not even going to repeat here.
It's not until recently that I realized that all throughout my porn journey, there was one category that I have constantly been a fan of.
No matter what else I watched, no matter how old I was or in which phase of my life, I simply couldn't move on from hentai porn.
What Is Hentai?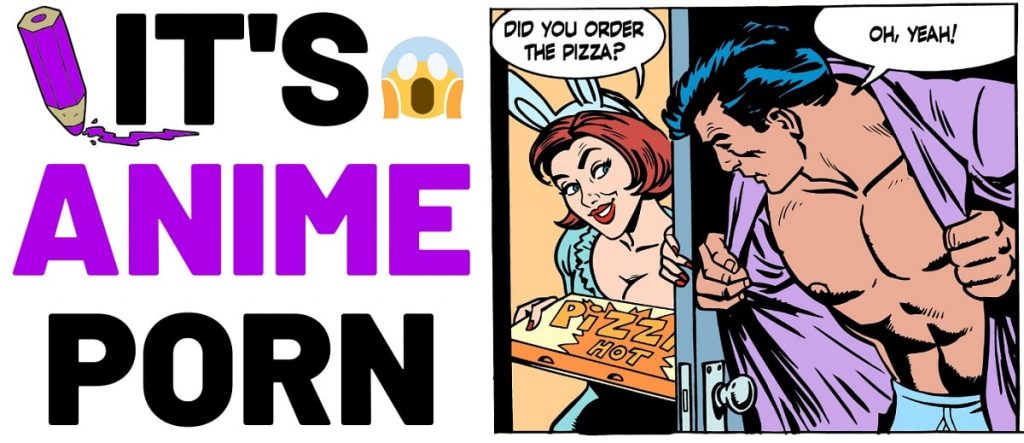 You have undoubtedly heard of anime. Anime is a specific style of animation that originated in Japan. It is found in Japanese manga and anime TV shows usually geared towards children. In anime, characters have a distinct look to them – big eyes and small mouths, exaggerated features, and often all sorts of crazy hairstyles. We've all heard of Naruto and Dragonball Z. Those are anime shows.
Hentai is essentially anime porn. It is the same art style, the same features on characters, only the content isn't kid-friendly anymore. Hentai comes in all sorts of forms, most commonly as videos and comics. It has your regular, run-of-the-mill porn subcategories, such as anal sex, big boobs, rough play, pregnant sex, and others, but it also comes with some of its own tags.
In hentai, you'll often run into the words loli, shota, bara, ahegao, futanari, omorashi, and a list of many other descriptors. I'm going to leave you to discover what these mean on your own, with a warning that loli and shota involve sex with underage girls and boys, respectively. Just in case you, like me, are not that into stuff like that, so you know to avoid it.
Once again, for those in the back: anime and hentai share the same Japanese art style. Anime are shows and cartoons for kids (that adults like to watch, too), while hentai is reserved only for explicit, 18+ content.
What Does Hentai Mean?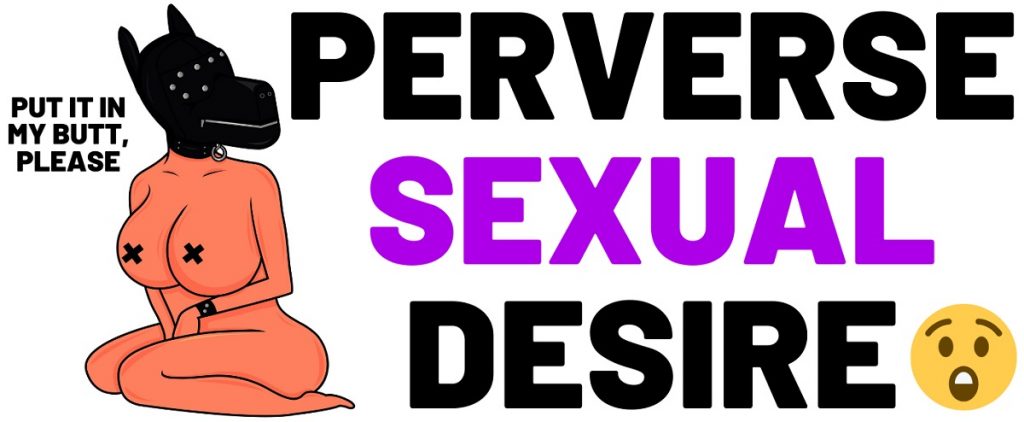 Hentai is short for hentai seiyoku, a Japanese term that means a perverse sexual desire. It is interesting to know that the word hentai is not often used to describe explicit content of this kind in Japan. They prefer to say 18-prohibited (meaning not allowed for those younger than 18), and seijin manga, which means adult manga.
No one knows for sure who introduced the word hentai to the English language and how it came to describe an entire porn niche, though most agree that this happened around the early 90s.
My Girlfriend And I Both Enjoy Hentai
Hentai is not a gender-specific type of porn. Anyone can enjoy it if they find a kink they like. My girlfriend and I love watching hentai clips, as well as playing hentai porn games.
Hentai is often a little outrageous and over the top, in ways real life can never be when compared to animation. Breasts are much bigger, girls are far wetter, and everything is stylized. This can sometimes seem almost comical, so it could take a while before you grow used to the look of hentai.
However, the effects of this type of porn are undeniable. Even though the scenes are animated, you are guaranteed to get hard in a blink of an eye. The fact that all the girls have gentle, breathy, Japanese voices is just an added benefit to tip you over the edge.
Don't hesitate to share your passion for hentai with your partner! It can be a great night in. Pop open a bottle of wine, snuggle in, put on your favorite hentai clip, and let the porn magic do the work for you.
However, Good Hentai Is Hard To Find
I don't know how much time you've spent scouring the web for good hentai. If you even attempted to find a good site for this type of porn, you may have discovered that it's an almost impossible feat.
Good hentai is not easy to get your hands on and it is often not free for you to consume. All the great hentai sites require you to pay for a membership. The ones that give you a sliver of free content are usually accompanied by lots of ads and potential malware risk.
There is a fountain of low-quality hentai and sites that just want to steal your information, your money, or simply yank you around for a while. Don't fall for anything that looks suspicious, don't give out your credit card information unless you're sure the site can be trusted, and don't click on random links that you're not sure where they lead.
If this all seems like it's a bit too complicated, well… Fortunately, you've come to the right place.
List of The Best Hentai Porn Sites Around (This List Is Updated All The Time)
I price checked for all the best prices, free trials for all the Hentai sites that have links and it was last updated on the : 04/10/2023
I have personally curated this list of the best hentai porn sites currently online so that you don't have to waste too much time looking for that delicious hentai content. Below are some of the most popular sites, as well as some that you might not have heard about, but that will still satisfy your needs.
This list is updated all the time because I never get tired of discovering new sources of hentai. Sit back, scroll down, and enjoy!
The top place undeniably goes to Hentai Pros. I can't even count the hours (days, more like) that I've spent on this site. It's not free – you can't even preview the videos without subscribing – but you won't regret getting a membership. There is hardly a hentai site that is as easy to navigate and as abundant in quality content as Hentai Pros.
With a membership, you get subtitled videos for unlimited streaming on any device, as well as fully uncensored content. The clips are sorted into categories, dozens of them. My favorites are Rough Sex, Harem, and Blonde, but you should check out all of them to find the ones that work for you. I know that no one is keen on paying for hentai porn, but Hentai Pros makes it worth your while.
Hey Hentai – $1 Trial – (Must-Try)
Another great hentai porn site is Hey Hentai. It is organized differently than Hentai Pros, it's a bit darker with its color scheme and less structured. I don't like that there are no categories or a sorting system on Hey Hentai because this makes it difficult to find the exact type of video that you want to watch.

However, even with that, Hey Hentai promises a fun time. Much like Hentai Pros, this hentai archive isn't free, and you'll need to subscribe to gain access to the content. If you're unwilling to pay for one whole month, you can always go for the 3-day membership that charges you only $1 a day to try the site out.
Vaygren isn't a hentai porn site; Vaygren is an entire universe. The creator of this website, calling themselves Cyberunique, has a thing for dark fantasy, intricate storylines with multiple character arcs, cyberpunk dystopias and, of course, kinky erotica. Their goal was to create a world that includes all of this and more, and that's how Vaygren came to life.
Here, you will find short hentai clips as well as full episodes set in the Vaygren realm. You get to meet the fantasy characters and read comics about them and their adventures, and you can even shop for Cyberunique's porn artwork! Keep in mind that Vaygren features a lot of futanari – shemale – characters, so this may not be for everyone.
Hentai.xxx (You can create your free account using that link)
At first glance, Hentai.xxx may seem like a spam site. Indeed, it will prompt you to sign up no matter what you click, and there is no content to enjoy for free. But this is standard when it comes to hentai sites. Hentai.xxx is a good source of old-school hentai, that of the 80s and 90s, where the anime art style was a lot more cartoonish than it is today.
On this site, you get regular updates on top of over 250 movies that are already in the collection. If you know you won't have internet access for a while, you can download the clips and watch them offline. There is also bonus content once you subscribe, in the form of image galleries and some kinky categories. It is up to you whether or not you're interested in these vintage hentai clips enough to sign up for a membership.
Crazy Toonsex is not just about hentai. This site offers you cartoon sex of any kind, from 2D to 3D, from random animated characters you've never seen before to well-known ones from cartoons you watched as a kid. You can run into Wonder Woman giving a blowjob, Jessica Rabbit exposing her huge tits, and a lot more.
Of course, you can also find hentai on Crazy Toonsex! However, the selection here is not as wide as on the sites I mentioned above, and the quality is far lower. Additionally, Crazy Toonsex is also crazy about ads, so you will get spammy pop-ups whenever you follow a link. That's a big minus for this site from me.
eHentai
Finally, a site with free content! All hail eHentai.xxx! Seriously, if you're new to hentai or don't have a lot of money to spend on naughty pleasures, then you shouldn't skip eHentai. The site may not have that first-class clips you see on Hentai Pros, but when you're desperate for free content, you can't be too picky.
The downside to eHentai is that there are ads absolutely everywhere. If you click on some 3D clips that seem enticing, chances are they will redirect you to a spam site. Some of the videos on eHentai are censored, but you can also find uncensored clips in the corresponding category. I don't think this is the best eHentai site by any means, but the free content does draw people in.
Hanime
Another site that has free content, Hanime has a much better design than eHentai. It reminds me of Pornhub, with its dark layout and how the video clips are categorized. Thanks to the menu in the top left corner, you can choose to see trending videos, which is where I always like to start.
Aside from porn clips, on Hanime you can also look at hentai pictures, though this is largely artwork taken from other sites or even original artists, which I'm not a big fan of. Since this is mostly a free site, you can expect a decent amount of ads and censorship, which is to be expected.
3DXtube
Tired of 2D? Interested to see if there's any 3D hentai porn? Why not venture over to 3DXtube, where all the porn content is in 3D? While you won't be able to watch any of the clips without signing up (and subscribing to a membership), just by browsing through the grid on the landing page, you can see there's a lot on offer.
3DXtube has straight heterosexual sex that you see everywhere. But it also has a big collection of fantasy videos, those that feature monsters and monster porn, elf girls, and even shemales. There are very few tame scenes on 3DXtube, so if you're a fan of more extreme porn, this is the site for you.
Hentai-Foundry.com
Hentai Foundry is home to hentai artists who need a safe, positive space to upload their sexy artwork. Think DeviantArt but for hentai. This site doesn't have any video clips or animations, but it is loaded with pictures and hentai artwork that you can't see anywhere else.
The site moderators are strict about the content being original and high in quality, so you know everything you see here will be outstanding. Hentai Foundry is free for you to browse, and you can even choose to make a free account if you wish to support your favorite artists and leave them a nice comment or two. Perhaps you can even make hentai art of your own and upload it here, who knows.
R18 is a Japanese adult site. It is essentially Pornhub or xHamster for the Japanese. But hailing from this country also means that R18 has an amazing archive of hentai porn that you can't find on any Western explicit site. It will take you days, if not weeks, to get through the entire selection if you're determined enough.
However, the hentai clips on R18 are not free. You don't have to sign up for a membership, but you do have to buy every video you want to watch. Once you make that one-time payment for the video, it will be available for you to stream or download on any device. Be warned that these clips usually don't come with subtitles.
After such a long list of hentai porn sites, why don't we also mention some exciting hentai porn games? Just in case you're tired of simply watching and want some interaction with your explicit content too. The first in line is Hentai Clicker, one of my favorite clicker games ever.
In Hentai Clicker, your goal is to make as many girls orgasm as possible. You do this by clicking on them, collecting girls for your harem, leveling them up, and getting juicy pictures from them through the storyline. If you want a game that isn't too mentally demanding, Hentai Clicker is the best option for those lazy porn days.
If you want more hentai games, then check out this list of the best hentai games that I created.
Kamihime Project R (Game)
On the other hand, if you're craving an intricate story, a detailed world, and even fantasy characters, then Kamihime Project R might be more up to your speed. This is a turn-based battle game where you need to defeat your opponents and unlock hentai porn pics of sexy female warriors.
A fantasy world filled with magic and super-advanced technology is on the brink of an apocalypse. You and your friend, Alyssa, are the only ones who can stop this apocalypse by gathering the fierce Kamihime warriors and urging them to fight for the world. I can't get over how great this game is, and it is entirely free to play!
Last but not least, my ultimate hentai porn game. Hentai Heroes gets you hooked with an explicit scene right at the very beginning, and the porn doesn't slow down as you get further into the story. I will never stop recommending this title to anyone curious about adult games because it's one hot, wild ride.
In Hentai Heroes, your goal is to form a harem of girls. These girls will help you slay your enemies in the main storyline but also triumph over other players in PvP battles. The story is filled with sex – literally on every corner – and you are sure to spend many an hour gladly touching yourself while playing this game.
I did a whole review of this epic game, so if you want to know more about Hentai Heroes check it out!
My Current Favorite Hentai Website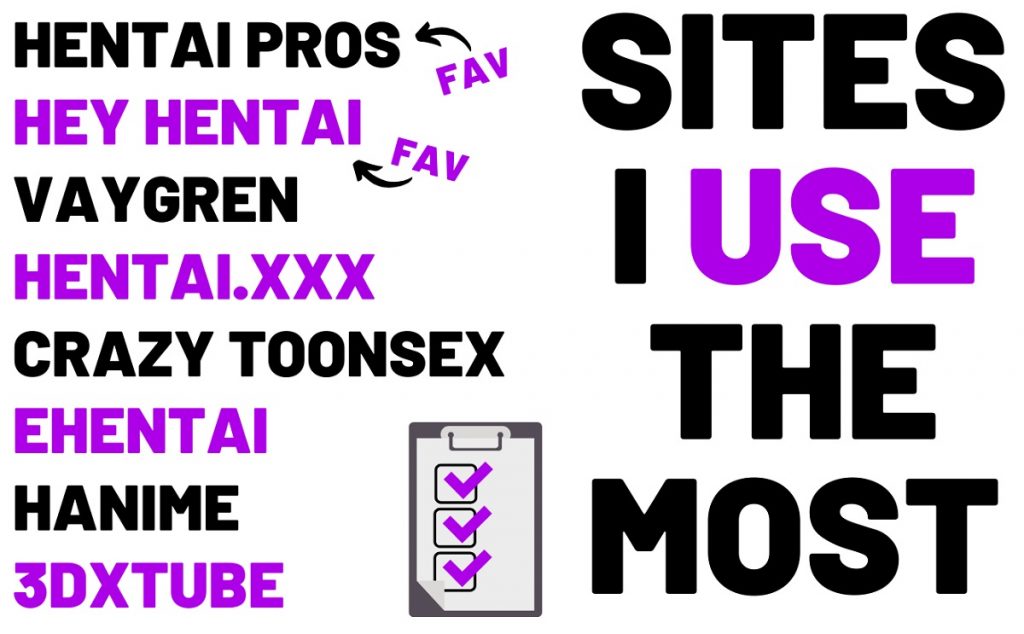 Out of all the sites I listed here, my favorite is definitely Hentai Pros. Its videos are restricted by a paywall, but I have been a regular subscriber for a couple of years now and I haven't even thought of stopping the membership any time soon. The hentai porn on this site is just that good.
Alternatively, if you're tired of Hentai Pros or want more hentai goodness, you can also go for Hey Hentai. I love that they offer a $1 per day 3-day trial membership that you can use to check out the website before you commit to it. Makes things cheaper and painless if you decide you're not happy with the porn.
Questions About Hentai
Why Is It Sometimes Censored?
The short answer is: because of strict censorship laws in Japan.
The long answer is that, while the freedom of expression exists in this country, as well as the absence of any formal censorship, their law states that any pornographic content must be at least partly censored. This is why you'll see plenty of pixelated penises all over hentai.
If the video is made for Japanese audiences, it will likely be censored and there's no way around that.
What Are The Most Popular Hentai Categories?
Some of the most popular categories in hentai are:
Big Tits
Ahegao (O-face)
Pregnant
Fantasy (particularly monster porn and tentacle porn)
Of course, there are hundreds of other categories for you to explore. While these are a good place to start, you don't have to limit yourself just to the most popular ones when it comes to hentai porn.
Where Did Hentai Come From?
In case you missed it in the text above, hentai comes from Japan. It is a specific animation style that evolved from Japanese anime. Basically, when you inject anime with porn, you get hentai.
Which Sex Toys Compliment Hentai?
Sometimes your hand is not enough; I get that. When you're watching porn or playing a great adult game, sometimes you wish for something more to stimulate you. Maybe you don't have a partner. Maybe you do, but they're not available at that moment.
May I introduce some great toys just for that purpose? The shortlist below is what you need if you are watching hentai but also any other type of porn. There are two great fleshlights that I am a huge fan of, and a tentacle-inspired dildo that is a real treat for anyone who is into using dildos.
Onahole

Tentacle Dildo

Pocket Pussy
Your Favorite Site For Go-To For Hentai
Do you have a hentai website that I didn't mention here? If you do, please put it in the comments because I'd love to check it out. Thanks!