It is no secret that Reddit is an amazing source of free porn. Whether you like pro porn videos or are more interested in real people sharing their real sexual experiences, you'll find your place on this glorious social network.
It is home to hundreds of kinks, from standard ones you often see, like public sex and big boobs, to more extreme fetishes, like watersports and BDSM. Reddit goes out of its way to create safe, supportive communities no matter what your background or preferences are.
I don't want to say that it all started with the Gone Wild subreddit, but this is definitely one of the first porn-friendly places that popped up on this platform.
If you're curious to find out more about it, read on.
What Is Reddit GoneWild?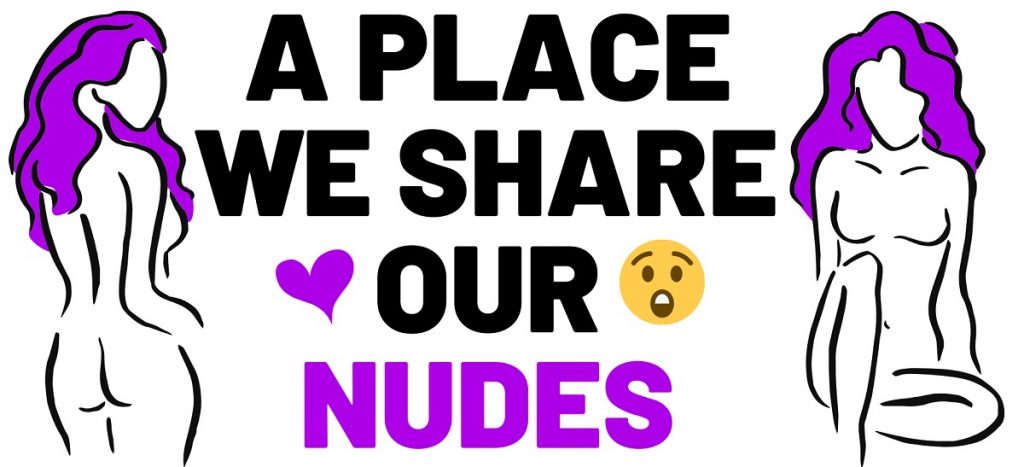 What started as one subreddit now evolved into dozens of them. Gone Wild or GW is a blanket term for Reddit communities where people can post their explicit pictures, gifs, and videos.
Original homemade content is key here and there are no pro porn clips or photos anywhere. No matter which GW subreddit you stumble into, you are guaranteed to see real people posting pics of their real bodies and sex adventures.
My Boyfriend And I Post Regularly On GoneWild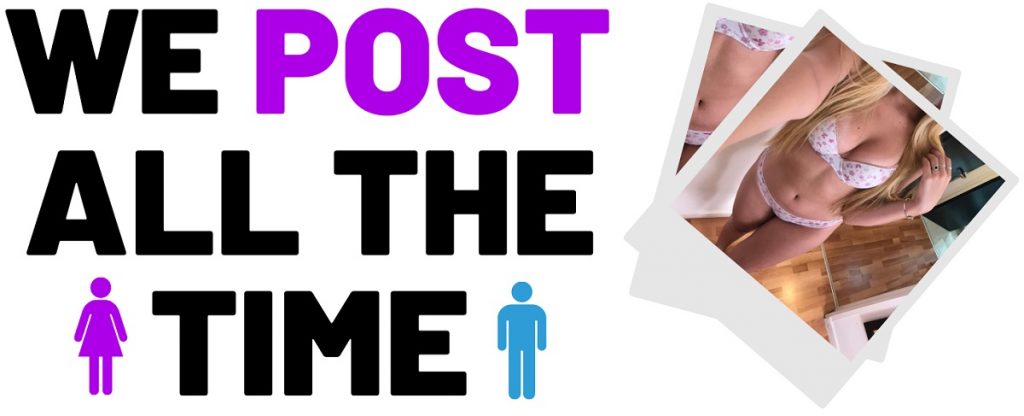 Is this really a surprise to anyone?
My boyfriend and I love sharing our escapades with others, and Gone Wild subreddits are perfect for this. We usually take nude solo pics of ourselves, but sometimes we also take a delicious snapshot of a sex position or two.
There's nothing quite like getting a string of comments hyping you up, praising you, and encouraging you to post more. It gets us hot like little else and it's one of the reasons we love hanging out on Reddit so much.
The Best GoneWild Subreddits Ranked By Most Popular

The subreddit that started it all, the original r/gonewild is now over a decade old. Millions of open-minded people flock here for that first-class amateur content. Before I ran into this subreddit, I didn't even know there were so many smooth young girls willing to expose themselves for everyone to see (and comment on).
Member: 2.6m
---
The principle of this subreddit is the same as the original one: it is a judgment-free space where girls can post naughty pictures of themselves. Only this one is focused mainly on small and petite girls.
Member: 1.0m
---
If you have a preference for Asian girls revealing their sexy bodies, this is where you will find hundreds of them. No matter where they are from originally or where they live now, as long as they're Asian, they're welcome to post here.
Member: 919k
---
R/gwcouples is where real-life couples post their explicit content. Instead of seeing solo girls, this subreddit is abundant with actual porn. Regular sex, anal sex, blowjobs, whatever you want, r/gwcouples has it.
Member: 606k
---
While the original r/gonewild doesn't prevent any age group from posting their content, this subreddit is specifically created for mature ladies who've still got it. Limited to women older than 30 and younger than 60 for all you MILF lovers.
Member: 550k
---
There is something especially kinky about exposing oneself in a public place. Ladies in the r/workgonewild subreddit are incredibly daring as they flash the camera while they're at work. Lots of tit drops and bra pics.
Member: 504k
---
Curvy women have such a horny community in this subreddit. If you are a voluptuous lady and confident about posting naked pics of yourself online, you are guaranteed to get tons of praise and compliments in this lovely place.
Member: 494k
---
Some of the big-boobed women in this subreddit are on the curvy side while others can be quite skinny and still blessed with impressive cleavage. Scrolling through these pictures just makes me want to bury my face in tits.
Member: 428k
---
Another one of my favorites, r/gonewildstories is not where you will get your fix in visual porn. Rather, these are (true) stories from other Redditors that I can't get enough of. It may not be erotic literature, but it is damn good entertainment.
Member: 415k
---
If you're not in a position to look at pictures or read stories, you can opt for the r/gonewildaudio. This subreddit is all about audio recordings of solo people masturbating or couples having sex very loudly.
Member: 390k
---
With a very specific age bracket, this subreddit is devoted to ladies who are between 18 and 20 years of age. If these particular young women are of interest to you, you will find them in all sorts of compromising positions here.
Member: 358k
---
'Alt' in this case is short for 'alternative'. Here, you will find explicit pictures of women who are a little outside of the norm, mostly in the form of having multiple piercings and tattoos.
Member: 353k
---
Another couple-oriented Gone Wild subreddit, this one is even more elaborate in content than the one above. Couples here usually post videos and gifs, and they can get quite imaginative when it comes to positions and toys.
Member: 339k
---
Pretty self-explanatory, this place is all about the ass. You can scroll through videos of ladies filmed from behind during anal sex, ladies with lots of different butt plugs, and also those having fun with their anal toys on their own.
Member: 306k
---
If you're not completely comfortable with nudity or explicit content, r/gonemild is the perfect place to be. Lovely girls post tasteful, classy erotic shots for you to enjoy without being too in-your-face about it. Vanilla heaven!
Member: 303k
---
Whereas most previous subreddits are a mix between pictures and videos, this one is all about the videos. These posts are a great balance of male and female, solo and couple fun times recorded by real Redditors.
Member: 302k
---
Just because these girls love Naruto, spend their time playing video games and know a thing or two about comic books doesn't mean they're not sexy. Nerdy girls get kinky in this subreddit.
Member: 302k
---
In this subreddit meant for women of color, anyone who is not Caucasian can post naked pictures (and videos) of themselves. If you like content of a specific ethnicity, here is where you will easily find it.
Member: 300k
---
The r/workgonewild is pretty tame in comparison to this subreddit. Women of all kinds flash their intimate parts in public. It can be at work, on a morning hike in the woods, at the beach or even in the street – if it isn't indoors, it has a place here.
Member: 293k
---
A community filled with porn gifs of many different kinds. The most common theme in this subreddit is ladies masturbating solo, usually with toys. They also like to tease and strip for the camera, making for enticing gif loops.
Member: 270k
---
There are Gone Wild subreddits specifically for Asian girls, then for non-white girls, and now there is an ever-growing community for those from India or with family roots from there. Sexy brown girls show off their best assets in this subreddit.
Member: 262k
---
Not everyone has a neat, tucked-in pussy and that's fine. R/labiagw is a friendly space for girls with outies or pussy lips that are visible without stretching them open. They share all the best angles of their delicious holes!
Member: 247k
---
When you're naked, there's no reason not to smile! To make everyone's day better, gorgeous ladies of this subreddit reveal their bodies while giving you a shot of their pearly whites to make you smile too. Hot and adorable!
Member: 244k
---
For this subreddit, you don't have to be naked to post your pictures. If you're feeling self-conscious and are just beginning your journey of posting online pics, then why not start here and give everyone a nice view of your hottest lingerie?
Member: 232k
---
While I'm a strong supporter of BDSM, I have to say I was expecting more from this subreddit. The most you'll get here are some pretty pics of rope bondage with an occasional butt plug. As far as BDSM goes, this place is pretty tame.
Member: 231k
---
Step aside, skinny and curvy girls – this subreddit is dedicated entirely to plus size bodies! If you don't fit the conventional definition of hot (neither do I, let's be real), that doesn't mean there aren't hundreds of thousands of people ready to worship you as soon as you drop a sexy pic.
Member: 225k
---
In terms of content, this Gone Wild couple subreddit is somewhere between the two already mentioned. It has explicit pictures of penetration as well as amateur sex videos, and it also welcomes threesomes, foursomes, and other xsomes.
Member: 211k
---
If you're a gay man or a girl like me who can't get enough of hot male bodies, then this is the perfect subreddit for you. Gay bros take pics of themselves in various states of undress for your oggling pleasure.
Member: 204k
---
Such a huge fan of watching couples getting it on with other couples. However, you will also find plenty of pictures of just two people (one couple) in this subreddit, which can be somewhat of a letdown. Wish there was more of that foursome content.
Member: 204k
---
Whether the girls are skinny or curvy, the boobs real or fake, if the tits are huge, they have a spot in this subreddit. However, I would say that the overall quality of the content here is lower than that of the Gone Wild for big boobs I described above.
Member: 194k
---
It shouldn't come as a surprise that this subreddit is in my top 3. So many hot guys, young, old (daddy-material), skinny, athletic, soft, in underwear or completely naked… I could scroll through this delightful community for literal hours.
Member: 193k
---
If you're an admirer of scrubs worn by medical staff, you're in luck. Hot nurses, doctors, and other medical personnel post hot pics of themselves wearing scrubs.
Member: 190k
---
There are two requirements for pictures posted in this subreddit: pot and nudity. If the picture doesn't have both of those, it gets reported. Enjoy hot ladies smoking pot and getting down and dirty either solo or with their partners.
Member: 181k
---
In the words of the subreddit itself, this is a community for queer girls who love other girls to flaunt their love and their bodies as much as they want. Intimate moments, explicit shots, and great solo naked pictures to peruse through.
Member: 180k
---
If you're watching a stream – either on Twitch or on a cam site – and see something cool and/or sexy, it's only polite to share with others who like the same things. Post screenshots of what you see online for the community to masturbate to.
Member: 168k
---
Yoga pants, leggings, pantyhose, tights, spandex, it all goes. In this subreddit, you get to see gorgeous bubble butts packed in skin-tight bottoms.
Member: 165k
---
It doesn't matter if you're mild or wild, as the subreddit says. You will find your place in this community as long as you leave something to the imagination. Be teasing, playful, and more original than the average naked pic and other Redditors will love you.
Member: 159k
---
While I'm aware that YouTube doesn't allow explicit content, I still went into this subreddit expecting something cool. I was disappointed, however, as most pictures and video clips here have nothing to do with YouTube.
Member: 151k
---
Trans Redditors get their time to shine in this subreddit. If you're a cute lady with an impressive cock or a hot dude with a pussy, you can post your pictures here without any judgment.
Member: 151k
---
This subreddit is reserved for women who don't want to or can't be bothered to remove their bush. Every sexy pic here features a natural pussy, just as it was originally intended to be.
Member: 141k
---
I love pictures of women in lingerie sets, but also I am too often tempted to comment and ask them where they got a particular set. I have never seen such sexy outfits anywhere else.
Member: 125k
---
The clips you see here don't actually have anything to do with Twitch – they can be collected from any livestream site out there. However, this subreddit looks like ad paradise, as it's nothing but a place for cam models to promote their streams.
Member: 109k
---
Cross-dressing is all about being comfortable in your own body and owning it. If you have a male body but want to highlight your best features with sexy lingerie, nothing should stop you! To give yourself a confidence boost, share your picture in this subreddit.
Member: 105k
---
Bisexuals unite! If you're open to love and sex from two sides and you're not picky, feel free to share your body with the community. Of course, no one will be able to confirm whether or not you're really bi, but people tend to be trusting on Reddit.
Member: 97.9k
---
It doesn't matter what you're wearing. It can be a bra, a bikini, a dress, or really anything that perfectly emphasizes your ample breasts. As long as there is a lot of cleavage, the picture belongs in this glorious subreddit.
Member: 93.1k
---
A relatively small-ish community of guys who like to flaunt their bodies and cocks. Not too active in the comment section, but filled with great male nudes nonetheless.
Member: 90.1k
---
A little less for straight guys and a little more for confident gays, this subreddit is all about asses and joysticks. If your nude pic includes a shot or a mention of a video game, it's more than welcome here.
Member: 89.6k
---
The premise of this subreddit is almost the same as of the original Gone Wild community: anyone can post their nudes. Whether you're male, female, or neither of these, all you need to be is a little kinky to fit right in.
Member: 88.2k
---
Big Beautiful Women are sexy. This subreddit welcomes them with open arms, and if large bodies are what you crave, you will find more than enough of that content here.
Member: 83.2k
---
Watersports galore! Anything related to pee goes in this subreddit. It can be a sweet pic of you on the toilet or it can be something juicier, like a golden shower with your partner. Very active, positive community.
Member: 81.6k
---
Masturbation is something that we all do, at least a couple of times a week. Why not make someone's day by posting a pic or a video of you pleasuring yourself in this subreddit? The members will eat it up.
Member: 63.0k
---
This subreddit is more about artistic erotica than about porn. Not all photos here are professionally done, but the Redditors do their best to make it more sensual than actually jerk-off-worthy.
Member: 51.4k
---
R/daresgonewild is a place for Redditors to post dares or respond to them, whether it be public sex, taking clothes off in an airplane bathroom or other similar, wild challenges. Such a cool idea.
Member: 47.7k
---
Tattoos, piercings, dark outfits – similar to the goth girls Gone Wild subreddit, this one is all about metal babes. If you have a hardcore look, you could post a naughty shot of yourself here.
Member: 40.5k
---
Gay, lesbian, bisexual, pansexual, trans, queer or anything in between – this subreddit is all about naked pics of people who are very much not straight. Relatively tame content.
Member: 33.0k
---
Because this isn't a very active community, it's mostly cosplay shots of one person having fun with their outfits. Mildly erotic. Overall not as interesting as other subreddits on this list.
Member: 25.0k
---
I love the humor in this one. It's all about taking a picture of yourself in the shower with a beer! Mostly shots of nude guys enjoying a cold one under the spray.
Member: 22.2k
---
Pictures of socked feet, but also hot pics of legs in socks spread wide open and of sexy babes in socks taken from behind. A good balance of mild and wild.
Member: 20.9k
---
BHM is the male equivalent of BBW. It stands for Big Handsome Man because they need love, too! Shower them with compliments underneath their sexy nude pics in this subreddit.
Member: 19.9k
---
A great way to balance your love for naked bodies and books, r/gwbooks is where you can find your new reading recommendation! Cute and hot Redditors share their nudity and their favorite book titles at the same time.
Member: 12.6k
---
The last subreddit in this list is one I love coming back to. Great pics of asses and pussies taking in bottles of soda, deodorant, hairbrushes, all sorts of vegetables, even a baby pacifier(!) and so much more.
Member: 11.5k
---
If you enjoyed this and want more, I also created a list of our favorite Hotwife and Cuckold sub-Reddits, you should definitely check it out.
The GoneWild Subreddits I Use The Most (From Above)

Out of all of the subreddits I listed here, these are the ones my boyfriend and I use the most (both for interacting with others and posting our own content):
r/GoneWild
r/workgonewild
r/GWCouples
r/Swingersgw
r/ladybonersgw
r/gonewildcouples
You'll have more chance of finding us on the above than any other reddits.
Some Alternatives When You're Bored Of Reddit
If you've had enough of Reddit threads and posts, here are some nice websites for you to explore. Cam sites, dating sites, even a site for porn games! All of these will get you hard in no time.
JerkMate is a place for you to find someone to Jerk off with from around the world. It does cost, but it's a very hot experience and something that I recommened.
I've talked about adult friend finder loads of times on Cammies, it's the site we use to find people and other couples for Skype sex and for threesomes/foursomes. There's also loads of adult pictures and video content that's really hot. When I'm bored of Reddit this is my go-to.
Loads of real content, similar to Reddit, but exclusive stuff you've never seen before, that's why I signed up. I love real content and this network creates the best realistic content around.
Try playing some adult sex games! Nutaku is the number one source for amazing porn games. This is probably the biggest porn game shop around and is completely safe to use, just create an account and start playing.
If you like omegle, but want an adult version then you need to try SlutRoulette. We use it to have online sex with other people and couples and it's just a really kinky platform, great for meeting other kinks.
What Is Your Favorite Adult Subreddit? Let Me Know!
Have I missed a GW subreddit I should include in my list? Let me know which one is your favorite in the comment section below!