Before I go into describing the site that is the topic of this review, I have to make one thing very clear: despite its name, Voyeur Web is not about voyeurism. Or not only about voyeurism anyway.
It is a community of amateur porn fans, those who enjoy both looking at pictures and watching videos made by real people performing real sexual acts (as opposed to, say, pornstars who follow a script).
To me personally, the appeal of amateur porn is so much greater than professional porn. Having been around the block enough, I often get tired of the obviously fake scenarios, the over-the-top moaning and reactions of actors and actresses, and for these reasons, I don't frequent regular porn sites that much anymore. What was so illicit and consequently incredibly cool to me as a teenager no longer works for me as an adult.
This is why I've turned to amateur porn as my main source of naughty fantasies and masturbation-material.
And Voyeur Web is just the perfect site to check out if you're new to this type of porn and want to explore further. So let's begin!
What Is VoyeurWeb?
VoyeurWeb is a paradise for all of your dirty thoughts. It is a free site that offers a vast – and I mean vast – collection of erotic photos and videos, all homemade by real people who like to be just as kinky in bed as you are.
This website has been in operation since 1997, and its following has steadily been growing.
The main draw of the website is that all of its content is 100% amateur and mostly free, without requiring any payment for you to enjoy the salacious images.
Not only that, but every month Voyeur Web offers a cash prize of 25,000 dollars for the sexiest contributor on the site. If you needed an incentive to finally post your sexy pics for the world to see, this is definitely it.
Is It Really The Best Amateur Content?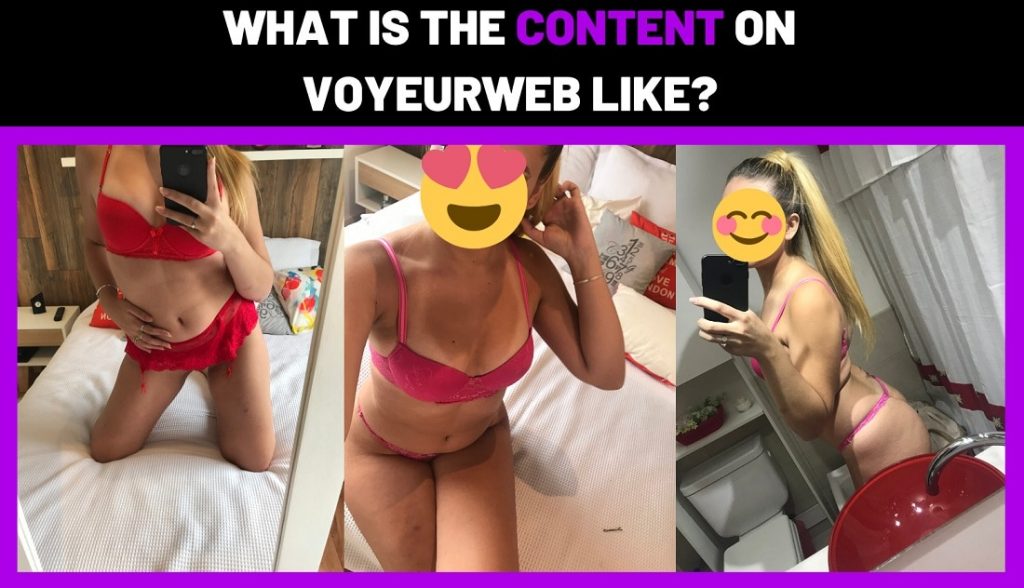 This entirely depends on what you consider the best. Is the content on Voyeur Web original? Yes. Is it 100% amateur? Yes. Will you find more than enough material to get your rocks off? Absolutely.
That being said, the site isn't abundant in hardcore porn. Most pictures feature solo females in various states of undress and in various settings, including outdoors. There are some shots of couples going at it, but overall you shouldn't expect in-your-face porn anywhere on the site.
While the whole the best thing is highly subjective, I wouldn't be writing this review if I didn't think Voyeur Web wasn't worth checking out.
Sites Like VoyeurWeb (But Better)
I price checked for all the best prices and deals for all the voyeur sites in this article on the: 28/11/2020
Before we go any deeper into the fine art of amateur porn and the intricacies of Voyeur Web, here are some sites that are similar and that you should take a look at. If you find that the collection on Voyeur Web is getting stale or that you're craving even more amateur content, add these to your list.
Similar in tone to Voyeur Web, Watchers Web is also a long-running amateur porn site that you will love to explore. Unlike Voyeur Web, here you can find some hardcore porn shots, with clear images depicting sexual acts, and the content, in general, is divided into softcore and hardcore porn. So definitely, don't open the site in public!
The site itself functions similarly to Voyeur Web. You sign up for free to view the albums and pictures, and there are also monthly prizes for the best pictures, videos, and even sex stories! However, the prizes are not nearly as generous as on Voyeur Web, though there is more than one winner in each category every month.
Unlike Watchers Web and Voyeur Web, The GF Network largely appears as a spam site. Its layout is too loud, its colors and fonts created to draw attention, and none of its content is free for you to consume. I will admit that this site is not my favorite, and I mainly introduced it to this list so that you know you won't find anything extraordinary here.
The GF Network is part of a larger group of websites, presumably all owned by the same company. This particular one is about amateur teen pictures and videos, those focusing on tight young girls (18+), who like to get down and dirty. Every bit of content is hidden behind a paywall here. Its monthly memberships are incredibly cheap but, in my opinion, not even worth that.
RedClouds.com

(Owned by the same company)
Red Clouds and Voyeur Web are sister websites. In fact, one of the main things I don't like about Voyeur Web is how it constantly wants you to click on its sister sites and to get you to sign up for them. Red Clouds is just such an example, an archive of amateur content that requires membership for you to view.
However, Red Clouds has some good sides to it. It not only houses pictures and videos, but it also offers you the chance to video chat with other people and watch live cams. This greatly improves your experience, even if you have to pay for it. I personally never have, but unlike with The GF Network, I see the value in subscribing as a member here.
Okay, let's get this one out of the way: I love lovehomeporn.com. Love. I don't say that often about websites of this type, but seeing as this type of content is right up my alley and this place offers it in abundance and for free, there is no reason why I shouldn't be in awe of this site.
And I am. I really am.
Lovehomeporn.com is just what you're looking for if you wish to see real people filming themselves performing various sexual acts. There are vanilla scenes, hardcore scenes, outdoor, indoor, you name it. Premium videos exist, those that you have to pay for, but this site is mostly free and you should definitely take advantage of that.
Similar in style to Watcher Web and Voyeur Web, Project Voyeur is another one of my favorites. More hardcore in terms of content than Voyeur Web, it offers homemade photos and videos, as well as access to forums and live chats so you can connect with others in the amateur community.
This emphasis on community is what I like the most about Project Voyeur. The freedom to interact with others, to hear their stories and kinks and experiences and to learn something new. Perhaps even to meet a future partner or partners when it comes to unconventional sex. If you're looking for extra amateur content, don't miss out on Project Voyeur.
This is another amazing porn network, with loads of amazing amateur content. It's a good mixture of content and it's a site that I've been apart of on and off for the last few years.
You get access to 15 other amateur sites for as low as $10 per month, it's worth trying out if you like the look of the content.
Compared to the old, enormous collections of Watcher Web and Voyeur Web, the measly two hundred thousand homemade photos and videos of Voyeur Clouds seem like child's play. However, what this site lacks in quantity, it makes up for in quality.
The content on Voyeur Clouds is easily sorted by tags, such as MILF, Handjob, Legs, Sexy Outfits, Sexy Wife, Ass, Tits, and more, and also by type, where you have categories such as Erotic Art, Amateur Lifestyle, Flashing and Exhibitionism, and others. One of the best parts of Voyeur Clouds is their wiki page, where you can read up on all things related to sexology. A wealth of knowledge!
Pornhub Amateur
So this one is a little obvious, but I had to include it because, in all your search for new and exciting amateur porn sources, you may have neglected to check out what is right under your nose. And that is the impressive collection of amateur porn that Pornhub boasts.
I don't need to list all the reasons why this porn site is one of the most popular ever to exist. You can sort videos by multiple categories, rate them, comment on them, and all of that without even making an account. Pornhub truly revolutionized the way we consume porn, and a good start would be in its Amateur section.
Is True Amateurs a legitimate site? Is it worth making an account? Paying money for? I'm inclined to say… no. It does look professional, I'll give it that. It has a sleek, modern design that is easy to navigate. However, my positive thoughts on this website stop there.
Namely, the biggest issue I have here is that True Amateurs markets itself as a place where regular people submit exclusively homemade videos, but if you take a closer look, you'll immediately see that that's not true. If it were a regular porn site, I'd let it slide, but I don't appreciate being told the website is something it's clearly not. It's a hard pass from me.
xHamster Amateur
Just as we talked about Pornhub's famous Amateur category, we also need to mention xHamster's Amateur category. One simply doesn't go without the other, and you need to make sure that you've covered all your bases before venturing into new territory.
XHamster works in a similar way as Pornhub. It is a database of porn videos in dozens of categories, and you can choose which ones you like the best. Their Real Amateur Porn page is filled with homemade videos of various lengths that you will surely enjoy. I know I have on plenty of occasions, both with and without my girlfriend.
As the final website on this list, there is Voyeur Hit, which combines both amateur porn and voyeurism. It might be the only site in this review to actually heavily feature voyeurism, or the delicious act of spying on naked women or couples having sex. It's difficult to distinguish which videos are real and which are staged, but they're a fun experience nonetheless.
Voyeur Hit is easy to navigate, even if its videos are not too high in quality. However, I think of this as a good thing, since the shaky, grainy clips only add to the atmosphere and the impression that these sex scenes have been hastily recorded for personal pleasure.
Which One Of These Sites Will You Find Me On The Most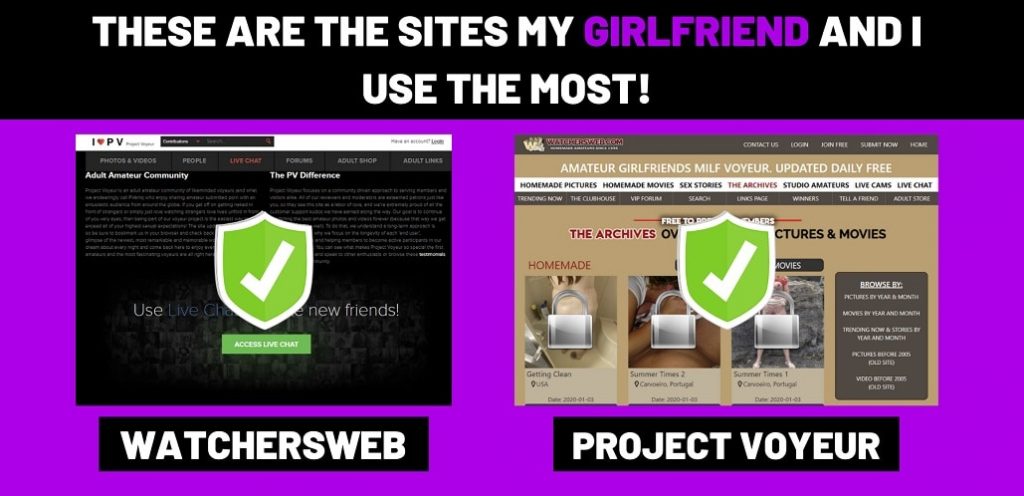 Aside from Voyeur Web, the two sites I frequent the most are Watchers Web and Project Voyeur.
The former is almost exactly the same as Voyeur Web, and you can expect to see the content of the same variety. Amateur erotic shots of women and couples and homemade sex videos are the main feature here. I'm personally not too invested in the prizes of the contests, so to me, these make little difference. However, if you intend to submit content to any of these sites, make sure to check out which way of rewarding works for you better.
Project Voyeur is where I sometimes chat with people who are just as excited about amateur porn as I am. It is a great place to refresh your library of hot images, but an even better one to find some friends or potential partners to enrich your life.
Amateur Content Trick
If you enjoy pictures of real people and want to know they're 100% real, you should sign up to these sites:
The first one, Adult Friend Finder, is where you should be if you're looking for casual hookups of any kind. Whether it's just regular sex or a threesome or you're part of the hotwifing or swinging lifestyle – if you clearly state what your fantasies are, there will be someone on Adult Friend Finder who will be interested in helping you bring them to life.
Reddit may not be as effective when it comes to meeting new people – though there are subreddits with personals looking for sex partners – but it is a great source of amateur content. Pictures, videos, stories and experiences, you can find them all on different subreddits related to amateur porn.
FetLife is a social network site for those who are into BDSM and different fetishes and kinks. It is a place where you connect with others who enjoy rough play and who regularly post visuals of their escapades on their profiles.
The reason I'm talking about these sites here is that, with dating sites, you only have real couples and real people posting content and talking about their experiences. You can speak to them, share your own stories and pictures, and maybe even arrange Skype sex or even meetups.
Voyeur Web is great for passively consuming content, but if you wish to know the people behind the content, check out the sites I listed above.
What I Really Think Of VoyeurWeb (Review)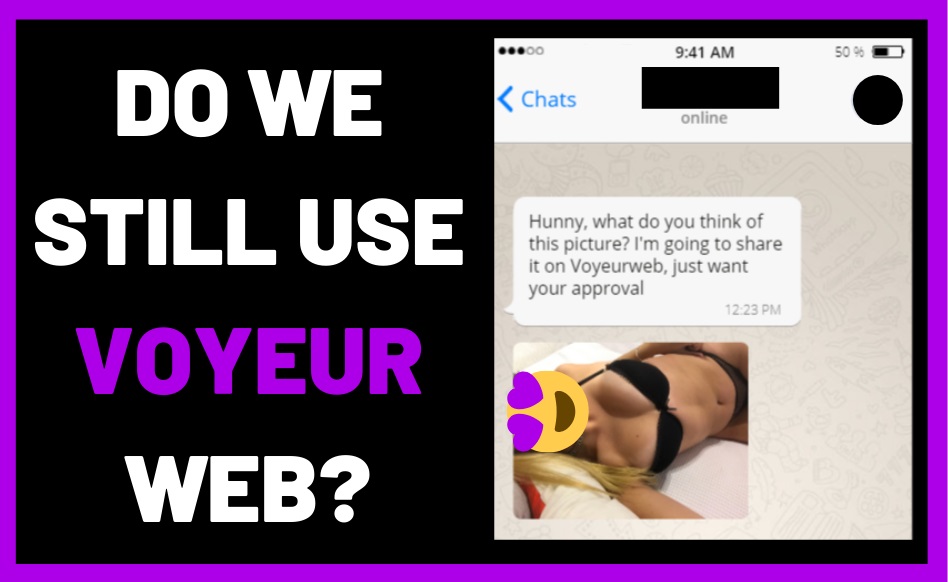 As a source of amateur porn, Voyeur Web is one of the best there is. Truly. Unlike some other options I mentioned in my list of similar sites, there is no faux pretense, there are no paywalls or promises of free porn that isn't actually free. The people here are authentic, their pictures and videos are original, and if you'd like to get that amateur side of yourself tickled, you would do well to give Voyeur Web a chance.
Some might complain that the site has little to do with actual voyeurism, which is a fair point. Most of the pictures found here are of naked women willingly uploading their pictures, with the exception of a few couples caught in tame sex acts. The women are gorgeous and not afraid of showing off their best assets, but for someone who is into voyeurism, it may not satisfy their kink.
Is There A Catch (Is it really free)?
There is absolutely no catch. Voyeur Web is 100% free to use, to browse through the content of others and to post your own. All you need to do is make an account and you're good to go.
However, you might find that the site often encourages you to sign up for their yearly membership, through Red Clouds that I mentioned before. The cost is around $25 per year (incredibly cheap), and the benefit is that you get more hardcore content for this price.
Since Voyeur Web in itself is pretty tame and softcore, if you're looking for something juicier, you might consider paying an annual subscription.
Uploading your own pictures
The best part about Voyeur Web is that you can upload your own pictures and videos for others to enjoy.
If you're into exhibitionism or like to share your sexual activities with a community, nothing is stopping you from setting up a nice photoshoot and then creating an album on Voyeur Web. The great thing is that other users can then rate and comment on your pictures, which can be a wonderful ego boost and an encouragement to continue posting.
Posting your pictures and interacting with those who liked them is a surefire way to meet new friends and people who might want to play with you in person later on.
Don't forget about the monthly contest that Voyeur Web organizes for its members. If you're chosen as one of the sexiest contributors, you get the chance to win a whopping $25,000! Another lucrative reason why you should finally make that step and start posting your hot pics online.
The Best Things About It
To sum up, here is a list of everything I like the most about Voyeur Web:
100% free
100% original amateur content
Chatrooms and message boards
Picture and video rating systems and comments
New content every day of the week
Welcoming, friendly community
Option to win $25,000 for contributors
What I Don't Like About VoyeurWeb
Of course that no site is perfect. Even if I find an online place absolutely amazing, it doesn't mean that you'll share my opinions, and that's fine. We all have our own preferences when it comes to sex and online porn, and it's only logical that no site can make absolutely everyone happy.
The same goes for Voyeur Web.
While I'm a huge fan of it and I will keep coming back to it over and over again, some (minor) things bother me here.
Voyeur Web is not safe from its fair share of ads. This would be annoying in and of itself because no one likes their porny surfing interrupted by marketing, but it is even more so when almost all of these are aimed at getting you to shell out cash.
If you misclick on anywhere but the link you were trying to access, if you click on a thumbnail instead of the title of the album and similar, the pop-up you get invites you to sign up for RedClouds, RedClips, and/or Funbags which are Voyeur Web's sister sites that require you to pay for a membership.
This can get overwhelming at times, and I wish Voyeur Web would cool it on the ads a bit.
For a site that's been in operation for two decades now, it's embarrassing how little is invested in its design. Today, website layouts are leaning towards simple, intuitive, and easy to navigate. The initial landing page of Voyeur Web can be a turn-off before you get your bearings and become familiar with how the whole thing works.
No download option for videos
While this is not a problem if you always have an internet connection, sometimes you just want to download clips for your personal collection, for repeated viewings or to watch offline, when you don't have access to the internet.
Other similar sites have the option to download videos, and it'd be nice if Voyeur Web kept up with them.
Verdict (TL;DR)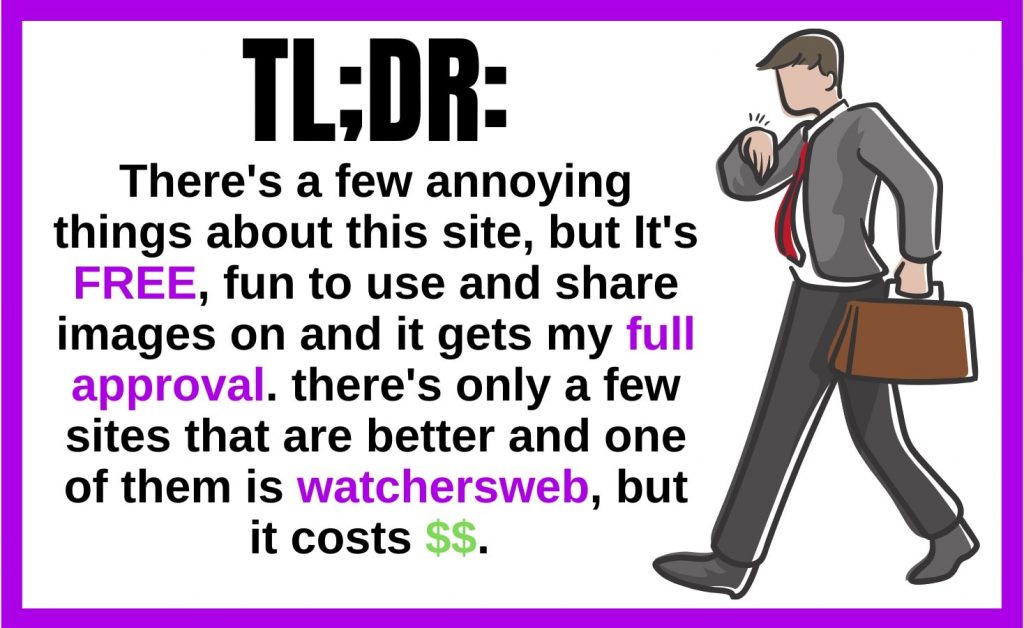 For all of you TL;DR fans out there: do it. Sign up for a free account on Voyeur Web. If amateur porn is your thing, if you're excited about meeting people who like to show off their bodies and would perhaps be interested in doing so yourself – go for it. With this site, you definitely won't regret it.