Fancy seeing you here!
So, you've read the content and now you want to know a little about who is behind the site.
I keep updating this over time, however, there's still stuff I've missed. If you have a questions hit us up, I always do my best to answer.
Without further waiting let's jump right in.
What Is The Point Of CammiesOnTheFloor.com?
There's so much porn everywhere.
Lots of the sites are run by the same companies and it's sometimes hard to find good quality porn, that satisfies all your cravings.
That's why my boyfriend and I set up this blog (more on that in a second).
It started just as a place for us to talk about the porn we liked, then we decided to start hunting and testing different porn sites to see where the best porn was hiding and then finally as our relationship evolved we started looking at dating and webcam sites.
Now we have three main categories:
Porn
Adult dating
Cam Sites
Porn and cam are the same, we both love voyeurism and we really do enjoy watching porn, however, you might be asking how a couple could write about dating, especially adult dating?
Well, we'd been dating for 10 years, we love each other so much, but we decided to start dating again.
We have loads of rules, but nothing is really off the table, we are open and we both explore our sex life with different partners, sometimes together, sometimes apart.
The dating sites we talk about are the ones you'll find us on and we only promote the ones we use.
Sites We Mention
We don't own any of the sites we talk about, we put them through lots of testing 😉 and we do our best to only mentioned the highest quality ones.
If I missed your site and you want me to test it out message me.
We don't take freebies (usually), because we like to buy it ourselves so we can be completely honest, this also protects us if we decide not to mention a site, due to it not being up to our standards.
Updates
We update the site constantly.
I keep an eye out for changes and most of the sites we talk about we use regularly, so it's easy to update if the quality changes.
Who Is Behind This Site?
So, who are we?
We're a couple who've been together over 10 years and been open for 2 years.
But, here's a little more about each of us.
Tiffany
I'm the one writing this and If you get a message or a comment back you can be sure it's from me.
I also do a lot of writing focused on the kinks I have and the sites I use (there's quite a few).
A little about me:
I'm your normal girl, I'm just over 5ft, I do yoga and go to the gym a few times per week.
I love masturbation (Sometimes as much as sex).
I love dressing slutty.
My favorite porn category: Threesomes (both men and women).
I have a long list of kinks (I'll update this with a list of them soon).
If you've read my content you'll know how slutty I can get and how much Chris has brought it out of me.
I really used to be such a good girl before him, now look at me, posting pictures in my panties and having cam sex with random men online, not to mention having threesomes with two men.
I suppose who wants to be good all the time?
Chris
Yo! I'm Chris, I'm the guy behind this.
I do all the guy content.
I'll be honest, I love porn, sex toys, sex and cam sites.
I used to feel guilty all the time using them behind my girlfriends back, tbh, I also used to feel guilty using them point-blank.
One day we had an epic conversation, everything came out and I found out she'd been watching porn and masturbating just like I had.
Fast forward till now and I love porn more now than ever before, I watch it with Tiffany, alone and the guilt has gone.
So, now I spend my days off watching amazing porn, browsing adult dating sites and watching cam girls.
I have a high sex drive (so does Tif) so it's perfect that we managed to create a blog, so my hours spent watching content aren't in vain.
I try to take my time on content and I have porn detoxes a few times per month, to keep everything fresh and beautiful.
That's why there's sometimes a delay on my content.
A little about me:
I'm 5,9 and have a semi-decent body.
My favorite porn category: Impossible to pick one
Group sex
Swinging
Hotwife/Cuckolding
Bukkake
Amature/Real Content
I have more, but these are my go to's.
Tiffany also forgot to mention she proofreads all my stuff, my content is error heavy before she works her magic.
Relationship Rules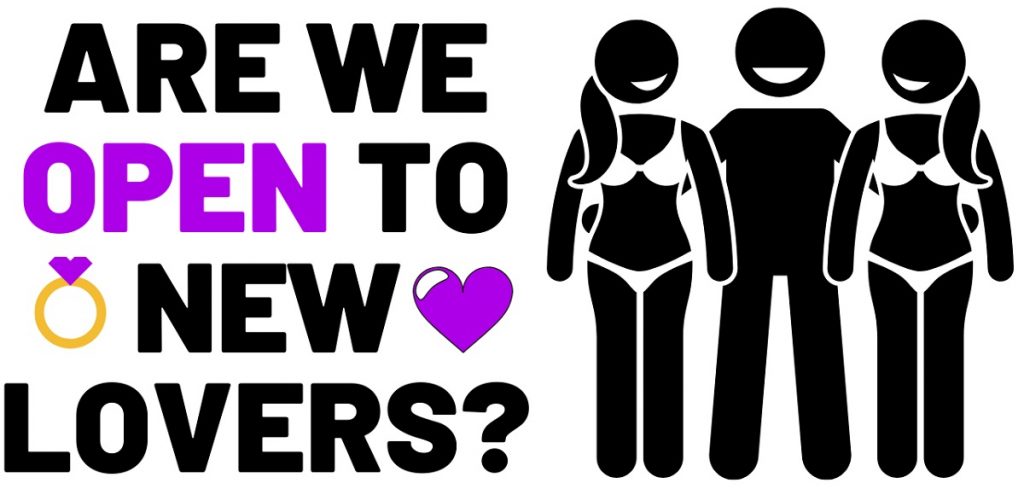 We watch porn/cams alone and together and I sometimes get a little awkward, because no one I know does this with their boyfriend.
Like, if I told my friends I have favorite cam girls (and guys) that I tip, they could never understand.
It just works for us and I wouldn't have it any other way.
We're open, like I mentioned before.
This doesn't mean we f**k who we want, we have some rules:
We do sleep mostly with other couples and not solo.
We both have to agree on everything (usually beforehand)
We have off-limit zones and times.
We only have sex in hotels.
I usually have sex with both my boyfriend and another man/woman, than I would have sex alone with just me and another woman/man, same for my boyfriend.
There are loads more rules and things we have in place, I can do an article about it if you want one?
What Is Are Sex Life Like?
I hate when people pretend to not be kinky, if you own a sex blog, chances are you're into some weird stuff and that's me (and Chris)
We've done everything:
His bum, my bum (we both like it).
Creampies
Deepthroating/Swallowing (I'm a master at it, just saying)
BDSM (Rope play, restraints, waxplay)
Roleplay (Everything you could imagine, we like to play pretend)
Size play
Every sex toy (vibrators, butt plugs, penis pleeses, strap-ons, dildos, bad-dragon, my collection is pretty impressive).
Threesomes
Group sex (we've met some couples similar to us and we've had sex more than a few times)
I might be forgetting something if you want to know just ask.
Where Are We Based
We live in Califonia, but we're both not from here, we live there for work and try to get out as much as possible.