We all appreciate a little kinkiness in our lives. Sure, regular sex is pretty great when you're young and just getting the hang of it, but sooner or later, you start asking yourself, 'Is there more to it?
And the answer is yes. There is a hell of a lot more to it.
I've been fortunate enough to meet my lovely girlfriend, who is every bit as adventurous in bed as I am. Together, we have talked at length about sex and our likes and dislikes, as well as about things we'd like to maybe try out at some point in our lives.
This is how we went through a long list of kinks and fetishes, like threesomes, BDSM, hotwifing, cuckolding, swinging, cam sex with strangers, cam sex with cam models, and honestly, so much more I can't even begin to mention everything. I feel so grateful that my girl is open to all kinds of experimentation and not at all averse to including other people in our sex playtime.
We are both adults, confident in our relationship and our feelings towards each other, and we love looking for new things to add to our bedroom routine.
This is how we've begun spending time on different porn sites, porn game sites, and sites like VoyeurHouse.com, which combines amateur porn and the voyeurism kink for everyone's enjoyment.
What Is Voyeur House?
Some call it a studio, some call it an experiment, some don't think it's actually real… But Voyeur House is best described as a project.
In this project, a house is outfitted with cameras in every room (and sometimes in multiple corners in the same room) with the purpose of filming the people who live in that house. Think of it as Big Brother but in real life.
The live feeds of these cameras are then broadcast through a website, VoyeurHouse.com, for anyone to watch and enjoy whenever they want.
You Can Spy On Sexy Couples
The apparent intention with these cameras and this type of living arrangement is for you to feel like a true voyeur. The people who participate in this project – those who live in the houses – are either single females or couples of any sexual orientation, and they're free to do whatever they want in their home. You are the lucky one who gets to watch them go about their daily lives, including their sexual escapades.
Things you may see on Voyeur House are mundane ones, such as someone making breakfast, cleaning the house, watching TV, and similar. But you will also often stumble upon a couple going at it on the living room couch, a couple where the girl is giving the guy a blowjob in the middle of their kitchen, or just a nude dude who is dancing in front his TV and jerking off at the same time.
The beauty of this type of content is that it is completely unpredictable and unscripted, so you never know when you might run into something masturbation-worthy.
Is There Any Way To Use It For FREE?
Is Voyeur House free? Not really it has most of its content hidden behind a paywall. Only a couple of camera feeds are available for you to watch with a free account, such as the living room and kitchen ones. To access the feeds in the bedrooms and bathrooms, where most of the magic happens, you need to subscribe to a membership.
However, on VoyeurHouse.com particularly, you can access the Archive Galleries without even making an account. These are highlights of the hottest scenes that happened in a voyeur house, starring different couples and perhaps solo girls, and you can watch them anytime you want.
It might not have the same effect on you as knowing that the people in the video are actually having sex live, but it does help you get a glimpse of the experience.
Is It The Best Hidden Camera Porn Site?
I can't say for sure whether this is the best-hidden cam porn site or not. Everyone's tastes are different and all the people living in these voyeur houses are of different dynamics, builds, ethnicities, and sexual inclinations.
Personally, I love browsing through the cams on Voyeur House. I like watching other people teasing each other, and it gets me especially hard when I know this is happening right at the moment I'm watching it.
Some other sites with a similar voyeur house premise might have more free cameras available and are more aesthetically pleasing, so it all comes down to what kind of experience you're expecting from a place like this.
Voyeur House is definitely worth checking out, if nothing, then at least to take a peek of what goes on in these unusual surroundings.
Other Real Life Cam Sites Like Voyeur House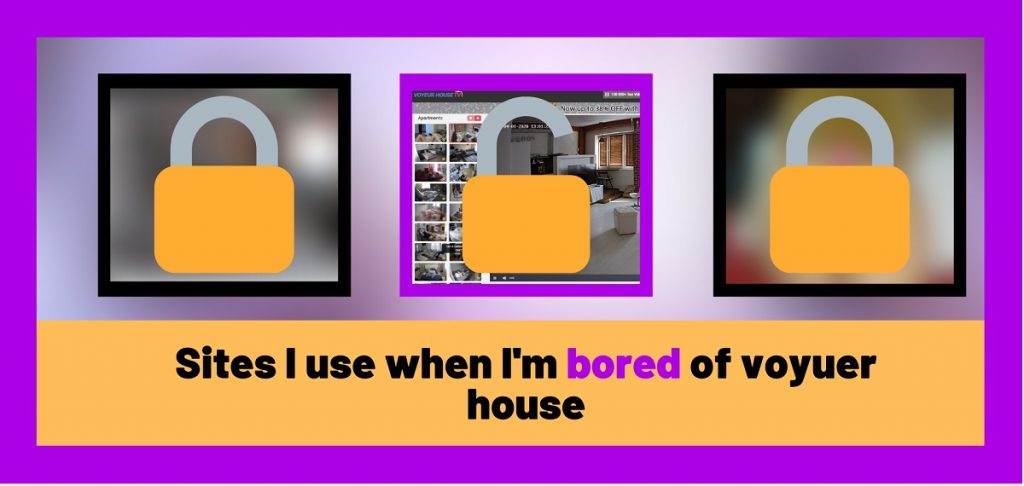 I price checked for all the best prices and deals for all the voyeur sites in this article on the: 09/08/2022
If you're not enthused by Voyeur House, or maybe you liked it but are looking for similar alternatives, let me help you. Here is a list of sites that work in much the same way as Voyeur House, as well as some that are not as voyeuristic but that offer a great amateur porn experience nonetheless.
Onwards, to the best cam and amateur porn sites you shouldn't miss out on!
Real Life Cam
My favorite Voyeur House alternative is definitely Real Life Cam. This is a site that has the same basic principle; it broadcasts the lives of real people 24/7. It has been in operation since 2011, and it even has several categories for you to choose from: Couples, Roommates/Singles, Girls on Vacation, and Couples on Vacation.
Much like on Voyeur House, you can't see it all without subscribing to a membership. Some rooms are free, mostly living rooms and kitchens, but to get to the parts of the house where people usually get naked, you need to shell out some cash. Real Life Cam is a bit cluttered in design, but you will quickly get used to its layout.
Speaking of cluttered designs, one site is a champion in that, and that is Camarads. In the bottom right corner of the busy landing page, there is a Show Apartment List feature, where you get to see the names of the people who are sharing these special apartments with cameras, and which cameras are free for you to watch.
On Camarads, you can also watch free previously recorded moments from live streams to get a sense of what the website and the apartments are all about. While this isn't my number one choice of a voyeur house website, it definitely is worth glancing at if you're curious how sites other than Voyeur House and Real Life Cam are doing it differently.
CamSoda (Voyeur Or Spy Shows)
CamSoda is a massively popular cam site that my girlfriend and I spend a lot of time on. They have an attractive design, hot models, and offer free public shows that you can watch without even signing up. While it is a standard cam site and as such doesn't fit the bill of a voyeur house, there are some voyeur-like features here that you can use.
I'm talking about spy shows and voyeur cams. Spy shows are the ones where you pay to spy on an ongoing private show. It costs a pretty penny, but you get to watch an attractive model strip and perform sexual acts for someone else. A voyeur cam is a cam fixed in a room in a house where sexy things sometimes happen. It doesn't have as extensive coverage as a voyeur house, but it is worth taking a look at.
If you like CamSode I did this full review of CamSoda where I show you everything about this site, it's a must-read!
Voyeur-House.tv is similar to VoyeurHouse.com with some slightly different features. On Voyeur-House.TV, you get a clearer view of the apartments available to watch, as well as what cameras you can click through in each one. I also love their Twitter feed, where they live-tweet spicy details as they're happening in an apartment.
In the Our Participants section, you get to read a bit more about each couple you can watch, which I also appreciate. Sometimes these people change so fast, I don't even get to remember their names. I like learning about the participants and what they're like, aside from what they do on the voyeur cams.
Voyeur Villa
Voyeur-Villacams.com is a voyeur house cam site that is sometimes online and sometimes not so much. When it's offline, it's replaced by a standard cam site with a familiar grid layout you have seen many times over. Unfortunately, at the time of writing this review, Voyeur Villa hasn't been operational for a good while, and I essentially have nothing to say about it, good or bad.
The cam site that's currently at this domain name is nothing special, and I definitely wouldn't recommend it over some of my fav cam sites, such as CamSoda, Chaturbate, and JerkMate. What a pity.
Voyeur Hub
While this isn't a porn site per se, Voyeur Hub has a lot of saucy content that fits right into the voyeur theme. Here you will find a large, regularly updated collection of candid snapshots of all different kinds. There are categories of Creepshot, Downblouse, Nip Slip, Upskirt, Drunk, Accidental Nudity, Whale Tail, and similar.
Again, these may not be the explicit shots you're looking for, but it is something to consider if
you're a huge fan of voyeurism. All of these pictures were taken spontaneously, collected off the internet, and neatly arranged for you to look through. While it may not get my rocks off, it is still a nice place to visit for some accidental nudity and hot girls caught in compromising situations.
Something a little different than the theme of this review, Watchers Web is not a voyeur cam site. It's not even a cam site. Rather, it is a collection of amateur porn content, well-known and much-loved in the community. It has been online since 1998 and its archive is vast and all-encompassing, to say the least.
You should visit Watchers Web if you're curious about what real people are up to during sex. The content here is mostly pictures, arranged in albums and made and posted by actual users like you and me, not porn stars of any kind. I love this site for many reasons and I'm sure you'll find something to enjoy here, too, even if it's not your typical voyeur cam site.
The BIG Question: Is Voyeur House Real?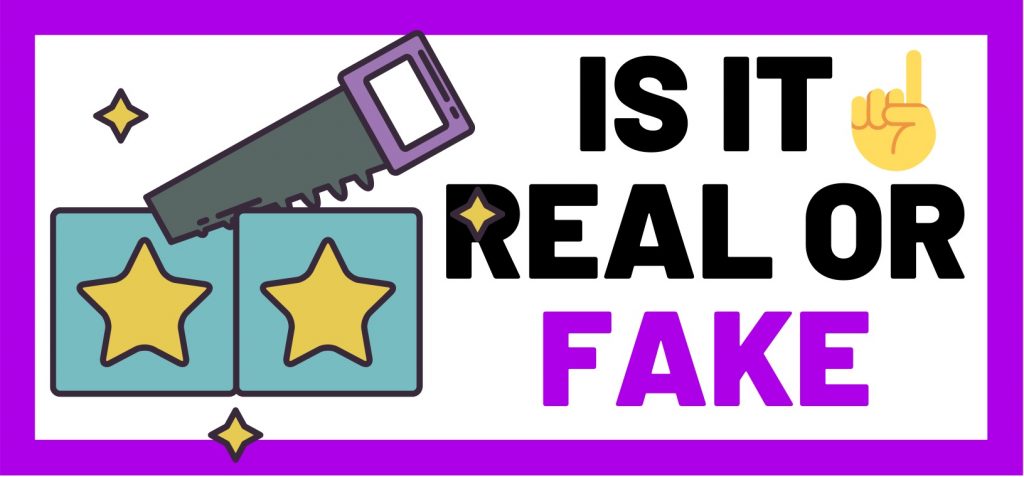 The answer to this question depends on what you mean by 'real'.
Is there a real house somewhere in this world that is equipped with hidden cameras? Yes, there is. Are there real people who live in these houses and are filmed non-stop? Yes, there are.
Is this true voyeurism? Do these people really not know they're being filmed? No, of course not.
Filming of this kind would very much be illegal if it were happening without the people in the houses knowing about it. They're not actors, but they're willing participants in these projects, having given their explicit permission to be filmed under the conditions the site had put forward.
The content you see in the feeds doesn't follow any script and everyone there is simply living their life. It's honestly the closest you'll ever get to true voyeurism, and thus I have to say that yes, for me, it's definitely real.
My Experience With Voyeur House (Is It Worth It?)
My personal experience with Voyeur House has been hot and cold. At times I think it's the best site of its kind ever, and at times I'm so bored and disenchanted by it that I don't come near it for weeks. It largely depends on my mood and what houses and cameras are currently online.
First, let's explain a few features of Voyeur House.
Membership
There's not much you can do on Voyeur House if you don't have an account. At best, you can watch a couple of live feeds, though usually ones where there's not much action.
To unlock more cameras, you need to sign up for an account. Once you register, you get 10 free tokens that you can then use to pay for replays or different camera angles or for messaging your favorite participants.

However, that being said, to access all of the site's features, you need to subscribe for a membership that starts from $16.66 a month. This isn't too high of a price, but it also isn't something to sneer at. I have to admit that I only paid for one month of this to see whether or not it was worth it.
While I did enjoy that month, I also didn't think it was more fun or more exciting than any other cam site I usually visit. It might be that my voyeurism kink isn't strong enough, but to me, it's not worth investing so much money in a hidden cam site.
Tokens
On VoyeurHouse.com, tokens are used to pay for various features on the site. As I mentioned earlier, these include messaging the people in the houses for a more personal connection, paying for 24h replays, and switching to other camera angles during a stream.
Only users who have an active membership can purchase tokens. The tokens are bought separately from the monthly subscription payment, so they are basically additional cost. In my opinion, an additional cost that you don't need in any way.
24h Replay
Another feature that you can pay with tokens (or real money) for is the 24h replay. This means that you get to see the replay of the last 24 hours on any camera you choose. The site itself makes a selection of the most popular replays during those 24 hours, so that you don't have to watch the uninteresting footage but can get right down to the spicy parts.
Much like getting tokens, the offer to pay for the replays stands only for the site's active members.
Downsides to Voyeur House
So, what are the downsides of this site?
If you want to watch free live feeds, there are maybe only a couple of cameras available for you at any moment; one camera from each apartment, if you're lucky, but often not even that. I like the free archived clips, but some other hidden camera sites offer far more when it comes to free live streams.
Asks you to sign up non-stop
No matter where you click, Voyeur House will prompt you to sign up and make an account. This can happen regardless of if you click on a free camera or a locked one. I know they're eager to have people join and subscribe, but the pop-up prompts get a little annoying as you're first exploring the site.
Voyeur House is not the best in terms of layout. It takes a while to orient yourself, and you need to hover over some of the tabs to see what they're for. It seems that the site is better suited for mobile use than for desktop.
Finally, even though there are more expensive sites than VoyeurHouse.com, the fact remains that the monthly membership here doesn't come at a trivial cost. I am not such a huge fan of monthly subscriptions – much prefer buying tokens whenever I want to – so this instantly puts me off from being an active member.
What Is The Difference Between VoyeurHouse And Voyeur-House.tv?
VoyeurHouse.com and Voyeur-House.tv are two different websites.
Voyeur-House.tv is a lot easier to browse through because it has a clear selection of apartments and the cameras in those apartments. The cameras available for you to watch for free are labeled in blue, while the ones you need to pay for are in red. You can watch the blue ones, however long you want.
However, Voyeur-House.tv doesn't have any recorded moments for you to enjoy without making an account, which is a feature I love on VoyeurHouse.com. They do have something called Archive Moments, but these are available only for premium users and are still in their Beta phase.
Voyeur-House.tv is also more expensive than VoyeurHouse.com, with its monthly subscriptions starting from $29.
Alternatively, if you type VoyeurHouse.tv into the browser, you get redirected to Real Life Cam, one of the voyeur house sites I talked about earlier.
Can You Join Up And Make Money?
Technically speaking, yes, you can join a site like this, put cameras all over your apartment/house, and start earning money from just living your life.
I have never entertained this idea, so I'm not too sure about all the requirements you need to meet to make this happen. Your living arrangement has to be right, and there are higher chances of you getting accepted if you're a female living by yourself or you're part of a couple.
You can do this from anywhere in the world, just make sure to inquire about all the conditions and rates that different websites offer before you make a decision. VoyeurHouse.com, Voyeur-House.tv, and RealLifeCam.com would be the ones where I'd start.
Verdict About Voyeur House
As a website that satisfies your amateur porn and voyeurism needs, Voyeur House is a godsend.
At the same time, even though all these camera feeds are available 24/7, this is not a place where I'd be spending all my online time. While the people living in these houses often walk around naked (my favorite being sexy nude girls doing yoga), they're not having sex non-stop. This is partly why I don't think it's such a good idea to be a regular subscriber. You can perhaps try it out for a month or two, like I did, but overall, the money you're paying doesn't correspond to the frequency or the quality of the content you're getting.
I say this is a great porn website for having fun on occasion, but not as a regular type deal.